Vehicle Patrol Security Services
Best Vehicle Patrol Security In Florida- Serving Jacksonville to Orlando
A Local Vehicle Patrol Security Service Provider You Can Trust in Florida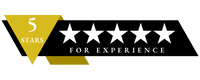 About Our Vehicle Patrol Security Services in Florida
Godly Security Agency is the leading provider of professional and reliable vehicle patrol security services in Florida. With a team of highly trained and experienced security guards, we are committed to ensuring the safety and protection of your premises and assets. Partner with us for a trustworthy and efficient security solution. Proudly Serving Florida from Jacksonville to Orlando.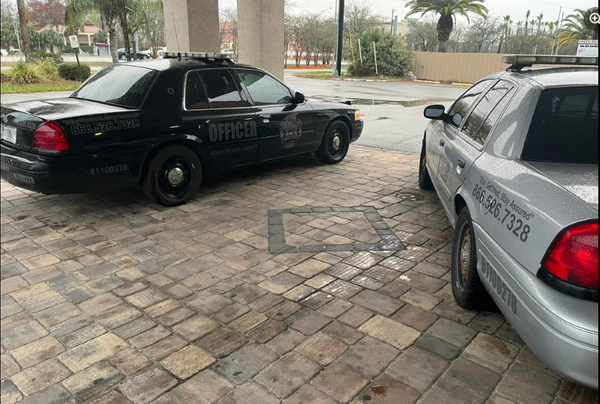 Why choose us
Our vehicle patrol security services are the perfect solution for protecting your property, business, or event. We specialize in vehicle patrol security services for:
Parking Lots
Foot Patrols
Private Housing
Residential Property
Commercial Property
Condominiums
Schools
Hotels/Motels/Resorts
Events
and More!
Enhanced Security with Vehicle Patrol Security Services
At Godly Security Agency, we believe in proactive security measures that deter potential threats. Our vehicle patrol security guards go beyond fixed-site security, offering a dynamic and mobile presence to effectively monitor and secure your property. With our vehicle patrol services, we cover a larger area, making it harder for trespassers, vandals, or criminals to target your premises.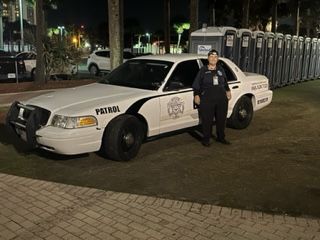 Customized Security Guard and Vehicle Patrol Services
We understand that every client has unique security needs. That's why we offer customized security solutions tailored to your specific requirements. Our security experts will conduct a comprehensive assessment of your property to design a personalized vehicle patrol strategy. Whether you need security for residential communities, commercial complexes, industrial sites, or event venues, our flexible services can be adapted to match your needs.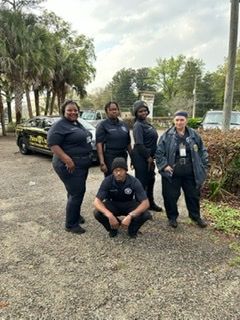 Exceptional Customer Service
We believe in building long-term relationships with our clients based on trust and reliability. Our commitment to exceptional customer service sets us apart from other security agencies. Our friendly and knowledgeable team is available 24/7 to address any concerns or queries you may have. We prioritize your satisfaction and strive to exceed your expectations in every interaction.
What our customers are saying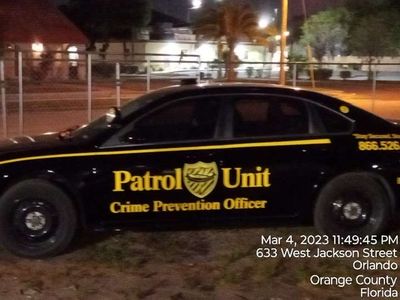 ★★★★★
"As the Security Manager for a condominium community in Jacksonville Florida, I've needed to use Godly several times. They have always sent me quality Officers. They've saved us from being unprotected on numerous occasions. Thank you Godly Security!"
- Kyle N.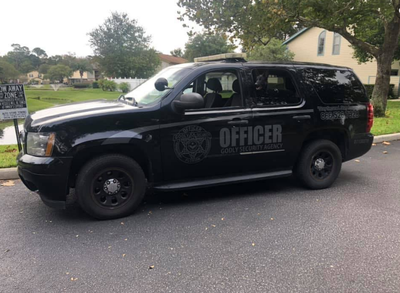 ★★★★★
"Thank you for providing security at my event. Chief Parker and his team made sure we were safe doing our Christmas party. I will recommend anyone to call them for your security needs."
- Tia N.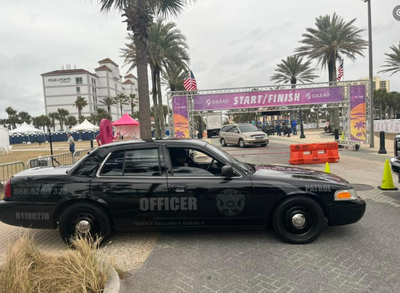 ★★★★★
"Dependent, reliable, and courteous! THIS IS THE ONLY SECURITY COMPANY I USE FOR ALL OF MY EVENTS!"
- Supa Dave H.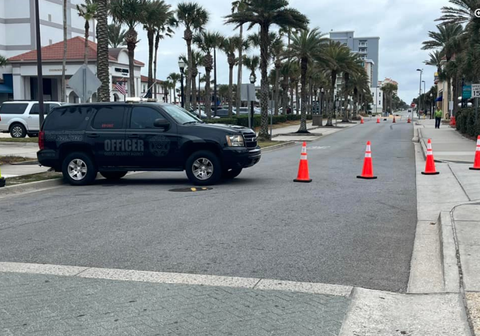 Request a Quote from Florida's Most Trusted Security Company
When it comes to ensuring the safety and security of your property in Jacksonville, Florida, trust the experts at Godly Security Agency. Our vehicle patrol security guards are trained, reliable, and equipped with the latest technology to provide you with a top-notch security solution. Contact us today to discuss your security needs and let us tailor a customized plan just for you. Your peace of mind is our priority.